Canada is the preferred immigration destination for middle-class families domestically, due to its diverse immigration programs and wide range of investment options, offering immigration professionals greater maneuverability in crafting solutions. Whether through study, investment, or talent acquisition, Canada is undoubtedly the top choice among immigration countries.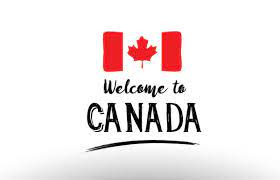 I. About Canada
Canada is located in North America, bordered by the Pacific Ocean to the west, the Atlantic Ocean to the east, the Arctic Ocean to the north, and shares borders with the Danish territory of Greenland to the northeast and Saint Pierre and Miquelon to the east. Covering a vast area of 9.984 million square kilometers, it is the second-largest country globally in terms of landmass. Ottawa serves as the capital, and Canada has been listed by Forbes as one of the most retiree-friendly countries in 2020. (Excerpted from Wikipedia)
Canada practices a federal system, a constitutional monarchy, and a parliamentary system. It consists of ten provinces and three territories, with Queen Elizabeth II serving as the head of state and Canadian monarch, and the Governor General representing her and the government. Canada is a bilingual country, with English and French as its official languages. Due to its high latitude and sparse population, Canada has always pursued an active immigration policy, with nearly one-fifth of its population born abroad, making it one of the most culturally and ethnically diverse countries in the world. In recent years, the majority of immigrants have come from Asia, with India, China, the Philippines, and Vietnam being the major source countries for immigration.
II. Concepts Related to Immigration
When it comes to immigration, many people unfamiliar with the concept believe that once they immigrate, they cease to be Chinese and become foreigners. However, this is a misconception.
"Immigration" simply refers to the act of relocating to another place far from one's habitual residence to pursue a better living experience and obtain residency permission in the destination country. Internal migration within a country, such as the historical migration from Hubei and Hunan to Sichuan or the migration of people in the Three Gorges Reservoir area due to the Three Gorges Project, is also considered immigration. In this article, we specifically refer to immigration as the movement of people from other countries to Canada.
It is important to note that a person's nationality is determined internationally by their passport. Holding a passport from a particular country implies citizenship of that country, entitling the holder to all the rights associated with it.
A person holding a Chinese passport who wishes to enter Canada, whether for travel, study, work, or transit, needs permission from the Canadian government. This permission is usually granted by affixing a specific authorization document to the passport, commonly known as a visa.
Migrants and citizens are clearly distinct. In the context of Canada, immigrants, also known as Permanent Residents (PR), are individuals holding permanent resident visas issued by the Canadian government, allowing them to reside, work, study, and live in Canada indefinitely, except for political rights.
III. Canadian Visa Categories
Based on the above concepts of immigration and visas, any foreign national, apart from those with specific exemptions, requires permission from the destination country to enter. This permission may come in the form of an entry visa or other authorization documents, such as an Electronic Travel Authorization (eTA). For simplicity, this article only discusses visas.
Canadian visas are categorized as Temporary Resident Visas (TRV), Permanent Resident Visas (PR), and Transit Visas.
Temporary Resident Visas, as the name suggests, allow the visa holder to reside legally in Canada for a specified period. Temporary resident visas in Canada include:
Visitor Visa for tourism and family visits
Student Visa & Study Permit for studying in Canada
Worker Visa & Work Permit for employment in Canada
Permanent Resident Visa is similar to a tourist visa issued by the Canadian embassy to applicants approved for immigration. It comes affixed to the passport, along with an unsigned immigration paper (Landing Paper) used for the first entry into Canada as an immigrant. Upon entry, one can apply for a permanent resident card, known as the Maple Leaf Card (PR Card), for subsequent entries and exits from Canada.
Transit Visa refers to a visa obtained by a citizen for transit through a third country while traveling on a means of transportation. For instance, if you hold a Chinese passport and have obtained a tourist visa for Canada from the Canadian embassy and find that some flights with layovers in Tokyo, Japan, are very affordable, you would need to apply for a transit visa for Japan to purchase the cheaper flight ticket. Otherwise, the most unfortunate thing in the world might happen—not missing the flight at the layover, but making it to the layover and being unable to transfer because of the lack of a "transit visa."
IV. Canadian Immigration Programs (Overview)
As an immigration country, Canada offers dozens of programs from federal to provincial nomination programs. Except for Quebec (not discussed in this article), all other immigration programs ultimately require submission for federal approval.
Regular immigration programs can be categorized into federal programs, provincial nomination programs, and pilot programs.
Federal immigration programs are those directly applied to the Canadian Federal Immigration Department and include:
Family Sponsorship
Express Entry (EE) Federal Skilled Worker Program
Refugee and Humanitarian Programs
Start-Up Visa for Entrepreneurs
Self-Employed Program for Self-Employed Individuals
Provincial Nomination Programs are established through agreements between the provinces and the Federal Immigration Department, with each provincial government setting specific immigration programs to attract skilled professionals according to their respective development needs. Well-known provincial nomination programs include the Ontario Master's Graduate Stream, Saskatchewan Employer Sponsorship, and Manitoba International Student Stream. Provinces and territories with provincial nomination programs include: