How Much Money is Needed for New Zealand Immigration, Latest 2023 New Zealand Immigration Costs Introduction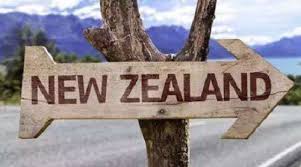 New Zealand immigration has always been the top choice for many Chinese individuals. This country, known as the "gem of the Southern Hemisphere," not only boasts pristine natural environments and a high quality of life but also offers excellent educational resources and an advanced medical system. Whether you are a well-established businessperson or a young and promising individual, the New Zealand Immigration Department fully considers the immigration needs of various groups, providing multiple immigration categories for different types of immigrants. However, immigrating to New Zealand is not just a dream; it also requires a certain financial investment and cost burden. Therefore, Auszone immigration experts have conducted a detailed analysis and summary of New Zealand immigration costs for applicants' reference.
I. New Zealand Investor Immigration
There are a total of three categories for New Zealand investor immigration: Investor Immigration Category I, Category II, and Retirement Immigration. Investor Immigration Category I requires an investment of 10 million New Zealand dollars in New Zealand for 3 years. The investment can be made in government bonds, funds, or commercial properties. Investor Immigration Category II requires a family asset exceeding 2.5 million New Zealand dollars, with a required investment of 1.5 million New Zealand dollars in New Zealand for 4 years. Retirement immigration requires an investment of 750,000 New Zealand dollars in government-designated areas and proof of 500,000 New Zealand dollars for living expenses and an annual income of 60,000 New Zealand dollars.
II. New Zealand Entrepreneur Immigration
Entrepreneur immigration is another category of New Zealand business immigration, suitable for business professionals with less capital but with business experience. Applicants need to prepare at least 300,000 New Zealand dollars, establish a business in New Zealand, and can convert to permanent residency after 2 years. If the investment exceeds 500,000 New Zealand dollars, they can immediately obtain permanent residency.
III. New Zealand Skilled Migration
New Zealand provides many opportunities for skilled migration, especially in certain industries and regions experiencing labor shortages. Applying for New Zealand skilled migration requires meeting health requirements, having good conduct, obtaining a qualified IELTS score, and being under 56 years of age. Applicants also need to achieve a minimum immigration score of 100 points and submit a complete application. The application fee for skilled migration is approximately 25,000 RMB, and the service fees vary among different agencies.
IV. New Zealand Family Reunion Immigration
The New Zealand Immigration Department has established the family reunion category, allowing New Zealand citizens and permanent residents to reunite with legal spouses, parents, siblings, and children. Family reunion immigration has three subcategories: spouse immigration, parent immigration, and child immigration. The application fee for spouse immigration is 7,160 RMB, with no asset requirements, and requires marriage or cohabitation with a New Zealand resident or citizen for 12 months before applying. Parent immigration has two categories, and the children must be New Zealand citizens or permanent residents to apply. They need to invest 1 million New Zealand dollars and prove 500,000 New Zealand dollars for living expenses and an annual income of 60,000 New Zealand dollars. Child immigration has no asset or investment requirements; as long as the applicant has siblings in New Zealand who are legal citizens or permanent residents and are willing to provide sponsorship, they can apply.
V. New Zealand Work Immigration
New Zealand work immigration refers to obtaining a work visa, not strictly speaking an immigration category. Applicants need to have a job guarantee, and the job must be in a skill-shortage occupation, or the employer can prove that they have made efforts to recruit local New Zealand residents but have not found suitable candidates. There are various types of work visas, including holiday work visas, spouse work visas, and graduate work visas. Taking the holiday work visa as an example, applicants need to prepare at least 4,200 New Zealand dollars in funds and a round-trip ticket to New Zealand, as well as pay intermediary fees.
The cost of New Zealand immigration varies depending on the category and the fee standards of different intermediaries. However, overall, the immigration costs in New Zealand are relatively low. For those interested in immigrating to New Zealand, understanding the immigration costs of different categories can help better plan their immigration plans.