Canada's New Investment Immigration Pilot Program Launched, to Attract 50 Overseas Wealthy Individuals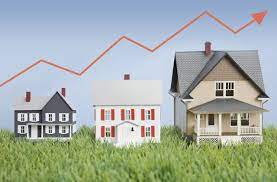 Canada is set to welcome 50 overseas wealthy individuals to participate in the country's millionaire immigration pilot program. However, the wealth threshold for applicants has significantly increased, and language proficiency requirements have been introduced.
Earlier this year, the Canadian federal government announced the termination of the old investment immigration program. Starting in January, the federal government will be accepting applications for the new "Immigrant Investor Venture Capital (IIVC)" program.
Under the new plan, applicants must invest 2 million Canadian dollars in an unsecured venture capital fund for a duration of 15 years and must possess assets of at least 10 million Canadian dollars, in addition to meeting the English or French language proficiency requirement.
Many wealthy immigrants to Canada favor major cities such as Vancouver and Toronto.
Real estate brokers involved in the sale of high-end properties in Vancouver's top communities believe that compared to the previous immigration programs, the new language requirements pose a barrier to potential applicants.
Na An, a real estate broker at Royal Pacific Realty Group, stated, "Previously, investment immigration was relatively straightforward for those with sufficient funds. However, with the introduction of language requirements, many people are now being blocked."
Na suggested that this may prompt numerous overseas affluent individuals to consider immigrating to countries such as the United Kingdom or Australia, or to enter Canada on a 10-year multiple-entry visa.