Canadian Undergraduate Study Application Guide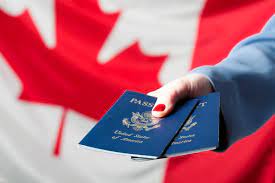 The Canadian government invests a significant amount of money into the education industry every year, providing abundant educational resources at reasonable costs. This has gained recognition from numerous students and parents. Now, let's analyze the Canadian undergraduate study application to assist those who are applying.
Ways to Apply for Canadian Undergraduate Study
Direct Application
For applying to Canadian universities for undergraduate programs, as long as the grades are excellent and the language proficiency meets the university's admission requirements, one can apply directly for undergraduate programs at all Canadian universities.
Generally, academic performance, which includes the average scores from three years of high school, needs to be above 80%. Language proficiency requirements typically demand a TOEFL score of 80 or higher or an IELTS score of 6.5 or higher. Students with qualified high school entrance examination scores can directly apply for undergraduate programs in Canada.
Dual Admission (Language + Regular Courses)
Dual admission, also known as conditional admission, involves receiving a notice of admission to a bachelor's program while also receiving an admission notice from a language school within the school's internal language structure (or an external language institution designated by the school). Students, upon completing language studies and passing the tests, can enter the study of professional courses if they have the language proficiency required for the programs.
During the language learning process, regular tests are conducted. If the language scores meet the standards, students can proceed to the professional courses. If the language proficiency falls short, students can continue their language studies or request an extension. This method is the most commonly chosen way for Canadian students, including those at the University of Western Ontario and Dalhousie University.
University Preparatory Program
Unlike in other countries, Canada offers pre-university programs mainly in high schools, equivalent to the 12th-grade curriculum in Canada, which serves as pre-university preparation and grants students a local high school diploma. Students need to provide at least two years of high school transcripts and transfer their domestic high school grades to Canadian high schools. After successfully completing the high school curriculum and English courses in Canada, students can apply to Canadian universities with their high school grades and diplomas. This method notably benefits students who do not wish to take the college entrance examination, have less than ideal exam scores, and want to study in Canada as soon as possible.
College Credit Transfer
This method is suitable for students with average high school grades, including those from vocational schools, or students from families sensitive to study abroad expenses.
Canada has several public colleges near universities that accept such students. Typically, these colleges have credit transfer agreements with one or even several universities in the area, ensuring that students who meet certain credit and GPA requirements at public colleges can smoothly transfer to these universities.
Usually, the direct entry requirements for these colleges range from 6 to 6.5 in IELTS scores. If students' English proficiency falls below the requirement, the schools will also arrange English courses based on students' English scores.
Advantages of Applying for Canadian Study
World-Class Prestigious Schools
The strength of Canadian education lies in the entire system, with three top schools consistently ranked among the world's top 50. Schools like the University of Toronto, McGill University, and UBC are dreams for many international students. Additionally, several universities are ranked among the top 200 globally, with most public universities maintaining a balanced standard, fostering an environment unsuitable for subpar universities.
Education Quality
The sole criterion for assessing a school's level is its educational quality. Canadian schools have stringent admissions requirements or high dropout rates that drive students to excel.
Low Costs
The importance of costs cannot be emphasized enough. Canada offers a high cost-performance ratio, with tuition fees much lower than other popular countries, sometimes only half that of the United States. McGill University, the University of Toronto, UBC, and the University of Waterloo are all public universities with government subsidies, making their fees relatively inexpensive.
In general, Canadian universities have much lower tuition fees compared to those in the UK and the US. Therefore, Canada is a suitable study destination for many families with limited financial means. The average annual tuition for undergraduate studies in Canada is around 150,000 RMB. However, this amount varies based on different regions, universities, and majors. The following general rules apply: universities in prime locations have higher fees, and prestigious universities have higher tuition fees (specific reputations can be referenced from global university rankings such as Times). Therefore, it's no surprise that the University of Toronto has the highest tuition fees, reaching 40,000 CAD (approximately 200,000 RMB) for undergraduate programs. Popular majors also have higher fees; just like in most schools worldwide, business and STEM majors are the most expensive, followed by arts and humanities.
However, be aware that the cost of studying for a master's degree in Canada is much lower than that of an undergraduate degree. Typically, the tuition for international undergraduate students is three to five times that of local Canadian students, while for graduate students, this ratio is only one to two times. Although graduate tuition may not necessarily be lower or higher than undergraduate tuition for local Canadian students, for international students, the smaller difference in tuition fees with local students makes graduate studies generally cheaper than undergraduate studies, typically ranging from 50% to 100% of undergraduate fees. Even the most expensive graduate program at the University of Toronto costs just over 20,000 CAD (approximately 100,000 RMB).
Finally, tuition fees increase annually by a certain percentage. To obtain accurate data on specific school fees for specific majors, it's necessary to consult the school's official website.