Essential Knowledge for Studying in Canada: Detailed Explanation of Study Expenses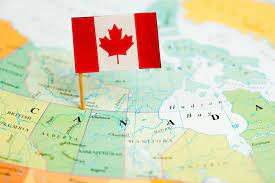 For many students aspiring to study abroad, the cost of education is often the most significant consideration. Their financial capabilities largely dictate the choice of the study destination. Today, let's delve into the study expenses in Canada, hoping to provide helpful insights for everyone.
Overview of Study Expenses in Canada Tuition Fees
For international students in central city universities, annual tuition fees generally range from 10,000 to 15,000 Canadian dollars. Universities in the East Coast and central western provinces typically charge 8,000 to 10,000 Canadian dollars per year.
College tuition is generally 2,000 to 3,000 Canadian dollars lower annually compared to that of local universities. High school fees are almost at par with college fees. The actual amount of tuition fees depends on the courses selected by each student for the semester. The more credits one takes, the higher the fees.
Moreover, the payment of tuition fees varies depending on the degree pursued. In general, the annual tuition for Canadian public high schools is about 8,000 to 9,000 CAD, for preparatory programs, it is around 10,000 to 13,000 CAD, for colleges it is 9,000 to 13,000 CAD, and for universities, it is 10,000 to 18,000 CAD. However, the fees may vary depending on the province, typically ranging from approximately 10,000 to 12,000 Canadian dollars per year.
Living Expenses
Accommodation Fees:
Common accommodation options for studying in Canada include on-campus dormitories, off-campus rental apartments, and homestays. On-campus dormitories provide students with two meals, with annual accommodation costs around 6,000 Canadian dollars. Homestays provide students with three meals a day, costing approximately 8,000 Canadian dollars annually. The cost of living off-campus with roommates is relatively cheaper, allowing students to save around 2,000 Canadian dollars.
Food Expenses: The cost of living varies in different cities, influencing the overall living expenses. If staying in a homestay or on-campus dormitory, the food expenses are included in the accommodation fees. Renting off-campus and cooking on your own is one of the cheaper options and allows for more personalized meals. Monthly food expenses average around 500 Canadian dollars.
Books and Stationery Fees: Students typically require 200 to 400 Canadian dollars annually to purchase study materials.
Medical Expenses: Healthcare costs in Canada are relatively high. After completing enrollment procedures, students should promptly enroll in the student health insurance arranged by the school, which costs approximately 1,500 Canadian dollars annually. Generally, medical insurance is included in the tuition fees, so there is no need to worry about this aspect separately.
Other Daily Miscellaneous Expenses: These include communication costs, transportation fees, and other expenses, amounting to around 800 Canadian dollars annually.
Working While Studying in Canada
For students who do not return home during vacations, many choose to work locally, allowing them to gain local work experience and expand their network while earning some pocket money. However, it's essential to understand the rules before starting work and to be cautious to avoid being deceived. Engaging in illegal work in Canada may not only result in no pay but may also lead to deportation if discovered by immigration authorities.
On-Campus Employment
International students who meet the following criteria can work at their enrolled institution without applying for a work permit:
Hold a valid study permit
Enroll full-time in a designated learning institution designated by the Canadian immigration authorities
Off-Campus Employment
As of June 1, 2014, Canada introduced new regulations for international students working off-campus. Students meeting specific criteria do not need to apply for an off-campus work permit; holding a valid study permit is sufficient for legal employment.
Basic Conditions:
Hold a valid study permit
Enroll full-time in a designated learning institution designated by Canadian immigration authorities
Start studying for professional courses (ESL English training programs not included)
However, some students have mentioned that their study permits indicate they are not allowed to work. In such cases, it is advisable to consult the school for clarification.
Further Reading: Master's Degree Requirements for Studying in Canada Education Background: Applying for a Canadian master's degree requires current or graduated undergraduates from domestic universities. Students must hold a bachelor's degree and diploma certified by the Chinese Ministry of Education. For students from 211 and 985 Project universities, a weighted average score of 80/100 or higher is required. For students from other universities, an average score of 85/100 or higher will be more competitive.
Language Test Scores: In terms of language exams, Canada mainly recognizes IELTS scores, and students should confirm which test scores the school accepts before applying. Generally, for graduate applications, an IELTS score of 6.5 or higher is required. Schools that accept TOEFL generally require a score of 90 or higher. For the GRE and GMAT, there are no strict requirements, but some top Canadian schools recommend providing these scores to select the most outstanding applicants. Typically, a GRE score of 310 or higher is recommended, while a GMAT score of 580 or higher is suggested.
Resume, Personal Statement, and Letters of Recommendation: Canadian schools require students to provide this set of application materials to understand the comprehensive abilities and academic research level of applicants.
Work Experience: Some professional Canadian graduate programs require work experience. For example, students applying for a Canadian MBA or education master's program need relevant work experience.